Feldenkrais Method in Chiang Mai, Thailand.
I can help you improve how you sense, feel, understand and love your body,
R

educe

 self-limiting 

thinking, relieve tension and

 get out of pain
Fe

el more comfortable, focused & empowered 
I offer unique in-depth personalized programs and restorative bodywork.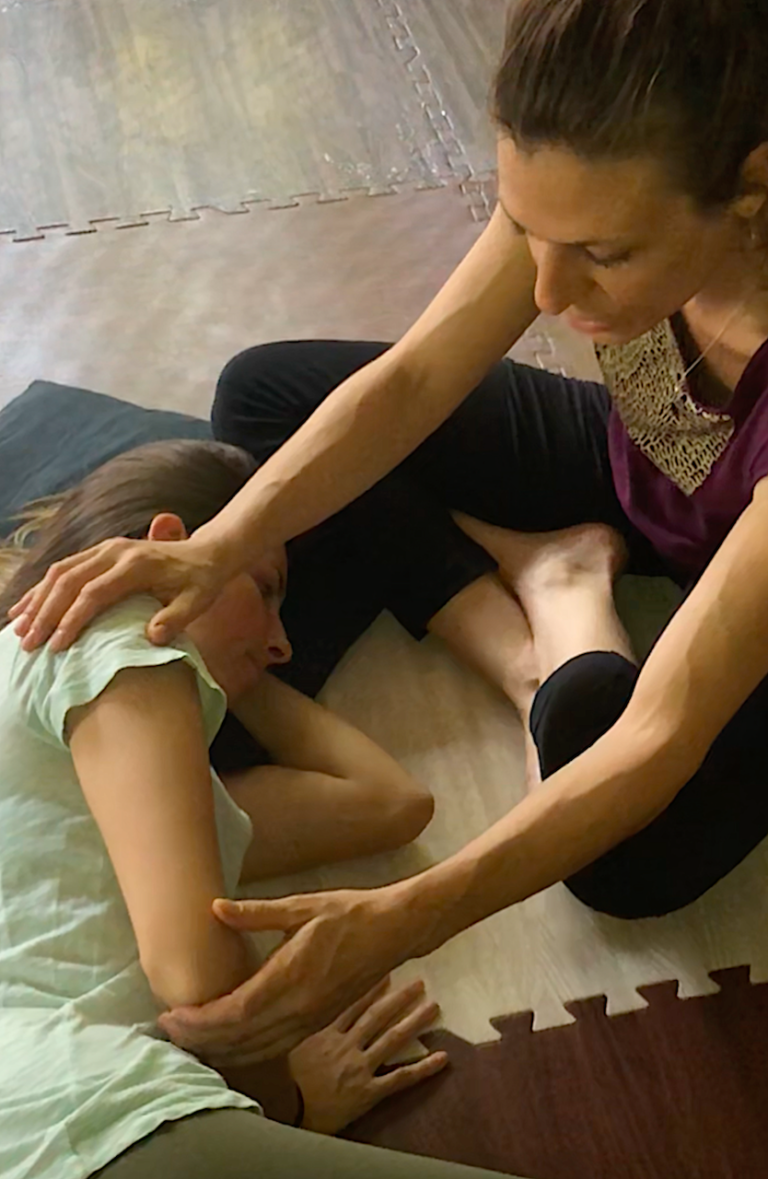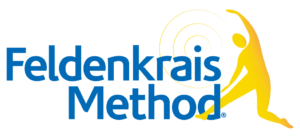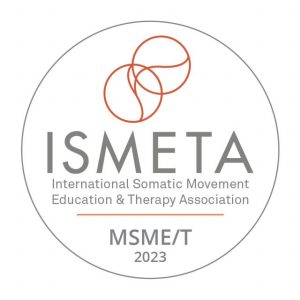 Somatic Movement
in Thailand or the Comfort of Your Home
Benefits of Somatic Movement & Somatic Bodywork:
Personal Development
Improves Neuroplasticity
Pain Relief
Manage Self-criticism
Manage Anxiety
Improve Body Awareness 
Improve Athletic Performance
Graceful Aging
Improve mobility and flexibility
Reduce Stiffness, Muscular Tension and Office Syndrome
Empowerment
Contact me to find out the best embodied learning approach for you
Feldenkrais Method to improve mobility, coordination and developmental milestones
Feldenkrais Method to improve how you move, breath, think and feel. Reduce pain, strain and anxiety.
Customized programs to integrate the most valuable elements of Somatic Movement into your own practices or teachings
Enjoy my variety of Awareness Through Movement® Lessons (Feldenkrais Method) available on my YouTube channel "Feldenkrais With Tara"
What Is The Somatic Movement Project?
We are a wellness company based in Chiang Mai, Thailand.
We educate, study and explore movement and bodywork modalities that deepen awareness, foster curiosity, improve self-regulation and promote health and wellbeing.
SMP strives to open dialogue, push boundaries and build community. We continually evolve from the belief that embodiment is a state of being that can liberate us from self-limitations in movement, behavior, emotion and thought.
Tara works mostly with individuals, customizing programs for their personal development. Her exclusive group session take place at her Retreat on the Hill and on Zoom.
→ Check out her full schedule here ←
Check Out Tara's Latest Audios and Blog Posts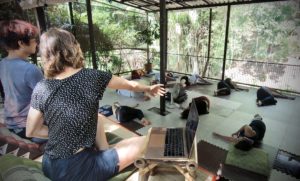 Uncategorized
Awareness Through Movement® lessons are a process or practice of embodied learning as part of the Feldenkrais Method. Students are guided through a sequence of
Read More »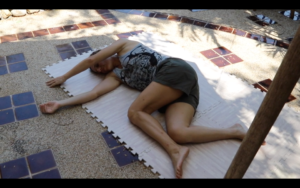 Uncategorized
A gentle, grounding and pleasurable restorative body therapy, designed by SMP,  that  relieves tension in the mind and body. It incorporates various somatic tools – such as
Read More »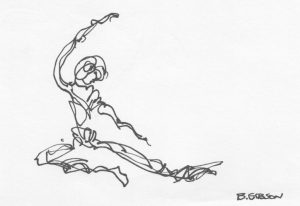 Uncategorized
Somatic Movement is a kind of Movement Therapy practice that helps a person improve their body awareness, reduce pain and anxiety, improve breathing and mobility,
Read More »
"Movement is life, life is a process. Improve the quality of the process and you improve the quality of life itself" – Moshe Feldenkrais
What is an Embodiment Practice?
An embodiment practice is a method of using the unique sensations of our body as a tool to develop awareness, stay present, self-regulate, feel whole, find balance, feel connected, know ourself, love ourself and be empowered.
We can learn to recognize our strength, power, softness, uniqueness, vulnerability, truth and love as sensation with embodied or somatic practices such as Somatic Movement and Feldenkrais Method®. 
"I cannot recommend this work enough. It balances and heals, providing the perfect compliment to yoga practice and sport. It is now part of my daily practice. Do your body and mind a favour by trying one of Tara's feldenkrais classes or her Somatic 'Learning to Listen' module trainings."
"I'm BLOWN AWAY by the change I feel in my body after the Somatic Movement Course. I've released tension in my upper back that I had kind of just accepted to be a part of my "permanent" physical condition. My jaw feels lighter than ever and my breath freer – to name a few of the changes! Tara is amazing, she shares powerful tools in a way so it feels simple, interesting, fun and so so useful. "
"Tara's passion & knowledge of somatic movement is incredible. She skilfully guided us through movements which enable you to explore how you learn, what your habits are and how you're limiting yourself. I realised how hard I've been making my life… I came away from the course with a new found sense of ease & freedom in my body & my mind. Tara is a great facilitator & made the course interesting, informative & fun. I can't wait for the next module!"
"This has been the most revolutionary course I have taken in terms of movement exploration. I guarantee it will be incredibly enriching. Tara's teaching is honest, deep, inquiry based and heartfelt…If you aren't already tempted enough to go to Chiang Mai, let this be the reason.To open up your inner feeling, seeing, hearing, embodied self and let the light in x"
"During this course I really started to listen to my body and how I felt, without trying to change anything. By the end, I felt really good in my body and I had the feeling that I made a big step on my way of being in my life. The change is not only physical but also psychological: I learned to listen not only to my body, also to my mind… For me Tara was the perfect teacher. A strong, funny and human personality. I felt really secured and we shared a lot our feelings and life experiences. She also made absolutely no judgements, she just listened deeply to us without any advice. Tara showed us how to feel deeply connected and safe and showed us a unique kind of freedom in the body."
"…So much of this body wisdom is transferable to everyday life – practising subtleties, listening, re-learning, forgiving and finding new ways, awareness to what I do when I do it, self image as a concept is extremely profound… I want more and for everyone!"
"…What I liked most was Tara's honest raw teaching methodology, she is very proactive on encouraging learning at our own pace."
"Coming out of such an intense practice my awareness of my thoughts and habits grows and deepens…I might change physically but I feel its more because something else changed in my perception of my self…"
"Before taking 'Module 1, learning to listen,' I only enjoyed Feldenkrais classes for their relaxing quality. After experiencing this immersion (many Feldenkrais classes in a condensed period), I felt several physical "A-ha!"moments about ease, effort, and fluidity. It is amazing to feel how my parts are "speaking" to each other now, even during ordinary activities like walking. This training has made me very excited about the Feldenkrais method. Thank you, Tara, I'll be back for more!"
"The part of the Immersion I liked the best was to learn there can be different ways of moving that we may not have considered because of our learned habits! The connections between all my skeleton was also enlightening because although I knew this in theory the penny hadn't really clicked! The idea I can ease pain just by changing the way I move (not just holding it in) is wonderful! I have been a pretty clumsy person in the past but I have now learned not to hurt my own body by moving differently! This has also transferred to looking after the whole of me mind, body and soul and to know I can be curious about other ways of behaving……..moving about in the world and relating to people! Taking care of myself!"
"The whole experience has been a revelation for me; I have rediscovered my physical self. I was able to recognize and understand relationships, connections and habits in my body, mind and feelings. The concept that has impact me the most is the idea of re-mapping the brain by giving the body options that were not available due to habits, body structure, etc. opening myself to a world of new, exciting possibilities. The instructions through out the all program were clear and precise, for me this was the key to be able to follow every session, to be focus, to make the best of it and enjoy the amazing changes in my body. Tara is a dedicated passionate professional who has the great capacity to listen and understand everyone's physically and mentally needs, adapting every day the program to a personal level."