FI is a unique form of gentle bodywork that uses a continuous integration of body sensations and attention to tap into the nervous system. It is a way of "rewiring the brain" to learn new self-organization – improving mobility, coordination, breathing, body awareness, self-regulation and overall wellbeing.
Functional Integration is part of the Feldenkrais Method in Chiang Mai. These sessions can be extremely effective for minimizing anxiety, office syndrome, low back pain, knee pain, neck pain, for performance enhancement, aging bodies, injury rehabilitation and for children with special needs.
Functional Integration® is the hands-on bodywork Piece of the Feldenkrais Method. This unique sensory -Motor learning process is for adults and children to Restore mobility, reduce pain, tension or discomfort  and develop a deeper, more whole, sense of self.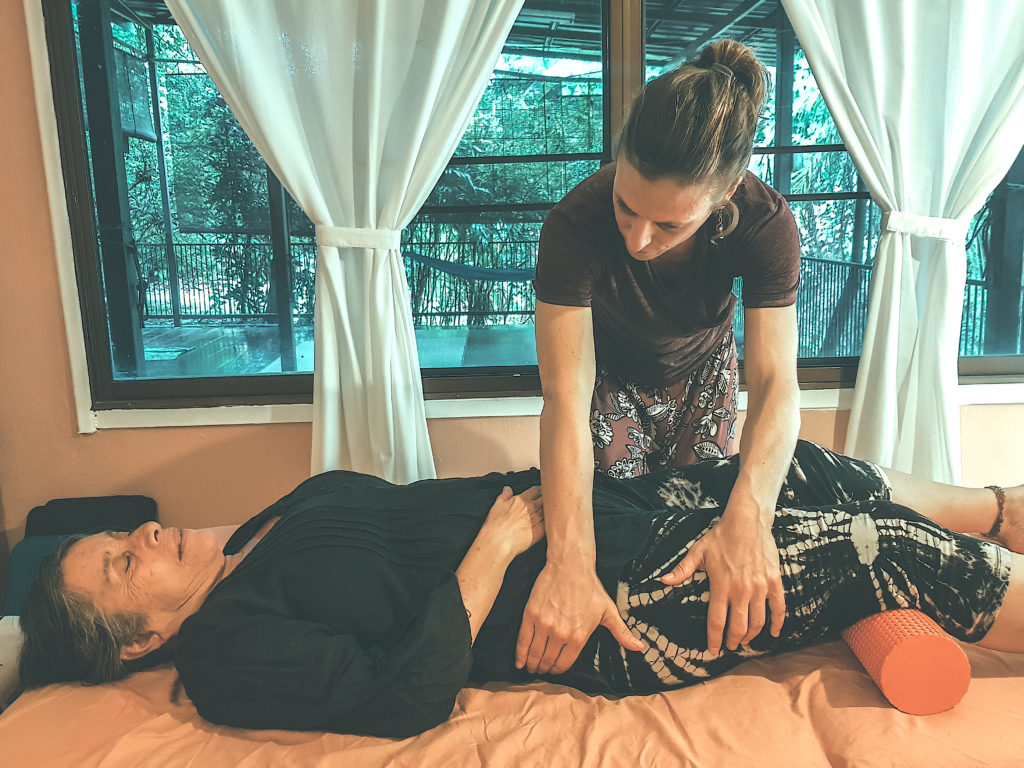 Private Feldenkrais Sessions can involve body/movement assessment, breath work and a series of very gentle, yet profoundly deep, palpations or physical adjustments and/or verbal instructions
How can functional integration help you?
reduce anxiety & pain
postural rehabilitation after injury or surgery
illuminate self-limiting postural habits
improve performance and coordination
increase comfort and ease of movement and breathing
Improve sleeping
promote a deep state of relaxation and wellbeing
improve your sensing and awareness of your whole self
Private FELDENKRAIS Sessions
Functional Integration® Bodywork:

Initial Visit and Assessment:
90 mins

continuing bodywork Sessions:
60-75 mins


$80 USD
$110 USD abroad
SMP Personalized Embodied Movement Sessions- Individuals or Pairs:
90 Minutes
$100 USD
$140 USD abroad
**Advanced scheduling & payment required**
Cancellation Policy:
More than 24hrs notice – no charge
Less than 24hrs notice – full session price charged