Customized Private Programs
Yoga Teacher, Facilitator & PERSONAL Mentorship Program
Got Pain? You have ongoing pain, stiffness or discomfort in your body and really need some dedicated time and attention. You would like to understand your neuro-muscular habits and unconscious behaviors that cause unnecessary strain and learn how to improve your posture and move better, feel better and live better.
2+ Hour Program
OR
You are way too stuck in your head. Body awareness? What's that? You need time, focus and dedicated attention to transform the way you sense and feel your body, movements and the way you show up in the world.
10+ Hour Program
OR
You are a bodyworker, massage therapist, life coach, yoga teacher or dancer and have begun your journey with Somatics, made some amazing discoveries about your body and mental state!…But now you have more questions about what is going on with your nervous system and the habits you have in your self-use or you  want to help your students or clients stay out of pain, feel more clear and comfortable and create a little Embodiment Tool Box.
20+ Hour Program
OR
You are a new yoga teacher or just finished your 200hr Yoga Teacher Training…maybe you even completed a 500hr YTT program. You want to provide something unique and personal for your students and want your classes to stand out from the rest. You don' t know much about Anatomy or how a body in movement works and you want to keep your students safe, show them so cool release techniques or teach anatomy-informed classes that are not based on a universal system of alignment. You would like to learn how to integrate Feldenkrais Method into yoga classes.
30+ Hour Program
OR
You want to become an ISMETA® Registered Somatic Movement Therapist or Educator
500 Hour Program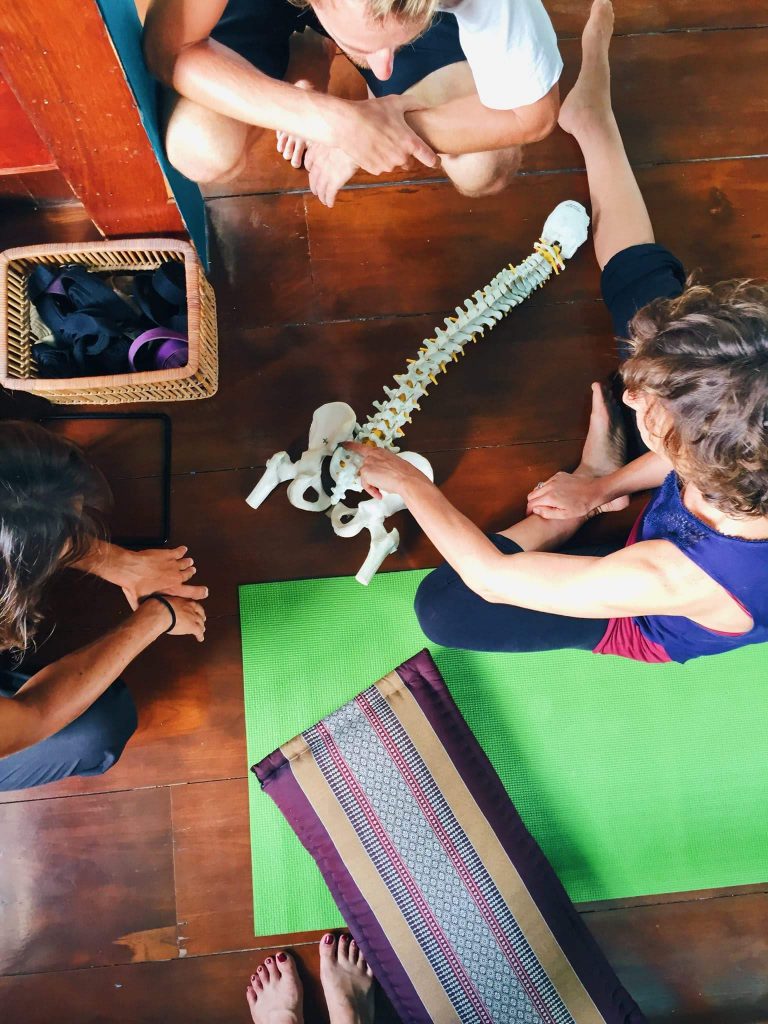 This Mentorship Program answers these questions and so many more that will come up for you as you evolve as a teacher/facilitator/bodyworker. this is an opportunity for experiential learning, dialogue and feedback with focus exclusively on you – your personal development, customized learning objectives, deepening your understanding and integration of somatics. Upon completion of the program students have an opportunity to showcase their work at our Chiang Mai studio – Retreat on The Hill.
this program is organized into 1-3 learning units daily, in 5-day segments.
price: $85 USD per learning unit.
program must be payed in full upon registration. No refunds available.
The YTFP Mentorship Program is hosted in an outdoor studio in the quiet, lush foothills of Chiang Mai, Thailand.
A private room with bathroom and shared kitchen is available at the studio or we can help arrange local accommodation and transportation to the studio.
If you are coming from abroad we are happy to provide tips on further exploration of Northern Thailand before/after the program.
For more information or to schedule please submit inquiry below.